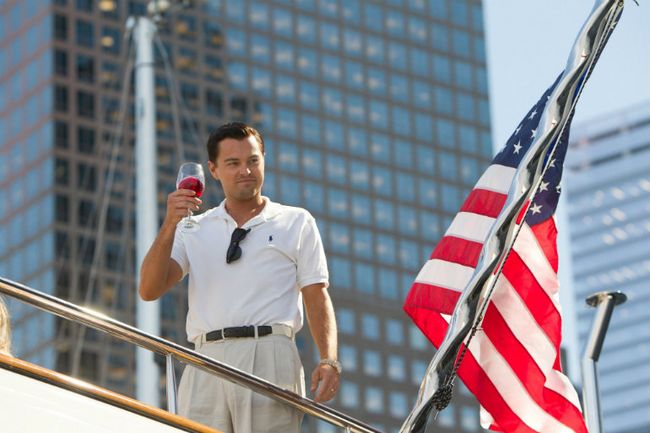 Martin Scorsese's upcoming film The Wolf of Wall Street will be released on  November 15, 2013.
Director Martin Scorsese and screenwriter Terence Winter have teamed for the true tale of a millionaire broker's rise and fall starring Leonardo DiCaprio (Belfort) and Matthew McConaughey (Mark Hanna).
Film The Wolf of Wall Street is based on Jordan Belfort's memoir of the same name, the former broker from New York. Jordan Belfort has founded one of the largest broker offices in 1987, but ten years later he was convicted for money laundering, and a number of other financial crimes. Author handled with drug and alcohol addiction, generated during the fraud on Wall Street. He has written two books and now lectures how to achieve success.
The new film has not yet screened for critics and awards bloggers. Rumor has recently turned that Scorsese's movie might not make the November 2013 release date it was originally scheduled for.
Release Date: November 15, 2013
Distributed by: Paramount Pictures
Director: Martin Scorsese
Screenwriter: Terence Winter, Jordan Belfort
Starring: Leonardo DiCaprio, Jonah Hill, Jean Dujardin, Matthew McConaughey, Margot Robbie, Jon Favreau, Kyle Chandler, Rob Reiner, Cristin Milioti, Spike Jonze
Genre: Biography, Crime, Drama
Watch the trailer for The Wolf of Wall Street movie below.