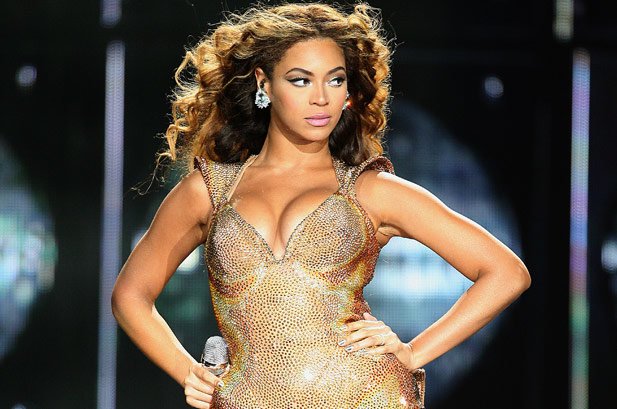 Beyonce NET WORTH: $350,000,000
Full Name: Beyoncé Knowles
Birthday: September 4, 1981
Source of Worth: Actresses, Business, Fashion, Models, Producers, Singers
Profession: Singer, Songwriter, Musician
Residence: Los Angeles, CA
Spouse: Jay-Z
Children: 3
Website: www.beyonce.com
Beyonce who is currently 36 years old has become the highest paid artist in the music industry. What is Beyoncé's Net Worth? $350 Million according to Forbes.
A reason to call her a goddess. Beyonce Giselle Knowles is married to a famous rapper, Shawn " Jay Z" for almost a decade now.
Beyonce has an estimated net worth of $350 million. When combined, Jay Z and Beyonce have a net worth over $1 billion.
According to the latest news, Beyonce is the officially the richest woman in music, knocking over Taylor Swift. Here 's what you need to know about Beyoncé net worth
Brief History and Music Career
Queen Bey as she is known to many, has been a power making house for the last 17 years and she never seems to stop. She was born on September 4, 1981, in Houston, Texas.
BEYONCÉ KNOWLES
Grammy Award: WINS 22
Grammy Award: NOMINATIONS 63
However, she had a breakthrough in the 1990's as she became the lead singer of " Destiny&rsquo's Child." The group sold 60 million records worldwide and became the bestselling group back then.
In 2003, she began her solo career and released an album " Dangerously in Love" which earned her 5 Grammy Awards, and two singles were a feature on the Billboard 100.
Music and album sales
Queen Bey has sold several music records of her won, and she has become a quite admiration to many rising artists. A huge amount of money in Beyonce bank comes from music tours and sales of her records.
She has sold over 75 million records all over the world of her individual music. She also earned her wealth from the 60 million records she sold with Destiny's Child.
The Beyonce "Formation World Tour" in 2016 saw her bag over $256 million in her bank, according to Billboard and her sixth solo album Lemonade was number 1.
"We all experience pain and loss, and often we become inaudible. My intention for [Lemonade] was to create a body of work that would give a voice to our pain, our struggles, our darkness, and our history. To confront issues that make us uncomfortable."
Beyonce Clothing and Merchandise
Even though music has been her main breakthrough, it is not her only income.
Beyonce is a businesswoman, and she has expressed her love in fashion by opening her own line of clothing Dereon Clothing.
Since Beyonce has excelled in music and is influential to many, she has been able to attract many of her fans to her business.
Her unique style has seen other celebrities seeking their clothes from the company. Apart from clothing, she also started her own shoe brand known as ‪ House of Brands.
Beyonce still earns from her own fragrance line "Beyoncé Heat." She is expected to have raked over $300 million in fragrances, according to Fashionista.
Beyonce also has a partnership with TopShop to produce an activewear line of clothing.
Beyonce Deals Endorsements
Beyonce has earned from endorsement deals with the various company.
In 2012, she signed a $50 million contract with Pepsi. Also, as mentioned earlier, she has a 50-50 deal with Topshop- the major athleisure clothing selling clothes.
Other companies that she has worked with include ‪ Emporio Armani, Nintendo DS, and L' Oreal among others. Of course, most business like to work with Beyonce as she can attract many customers.
Real Estate Assets
Beyoncé‪ and Jay Z have been reported to by a $26 million property house in the Hamptons, New York.
It is also said that the couple spent over $88 million for a lavish Bel Air, a 30,000 square compound.
In 2013, Beyonce was reported to have bought a $5.9 million property in Houston for her mother, Tina.
Beyonce net worth has allowed her to live a luxurious life only a few people can afford. We don't expect Queen Bey to be hurting from money anytime soon!