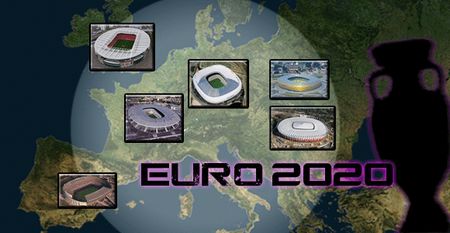 UEFA Euro 2020 will be staged across the continent, in various major cities.
Around 45 countries were given hope of hosting the 2020 European Championship on Thursday as UEFA has confirmed its controversial plan to hold the Euro 2020 in an array of cities across the continent, leaving the door open for a potential final at Wembley and group-stage matches in Scotland, Wales and the Republic of Ireland.
This idea was first aired by UEFA president Michel Platini at the end of Euro 2012. Platini's vision is to ease the cost burden on hosts and fans, and give smaller countries an opportunity to be in the global football spotlight.
Last several European Championships have been staged in two countries although it was traditionally held in one. Though France will go alone to host an expanded 24-team tournament in 2016 UEFA believes the demands are too much for one or two hosts during a prolonged economic downturn.
A decision was taken during a meeting in Lausanne on Thursday and UEFA general secretary Gianni Infantino has announced it to reporters after the meeting. Announcement expected in spring of 2014 on how many cities, countries to host Euro 2020 tourney.
UEFA said the multinational hosting plan is in place only for Euro 2020, and the 2024 host will be chosen in a traditional bidding contest.