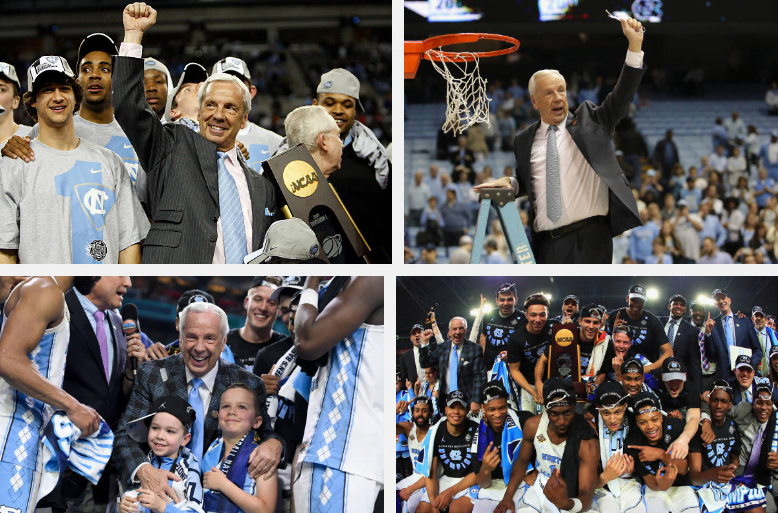 Roy Williams is retiring after 33 years as North Carolina's basketball coach. The 70-year-old closed his 18th season with the team this year.
On Thursday, Roy Williams, the University of North Carolina's head coach, declared his retirement.
At an emotional press conference at the Smith Center, Williams, UNC chancellor Kevin Guskiewicz, and athletic director Bubba Cunningham spoke. Present and former Tar Heel players, including Leaky Black, Marvin Williams, and Kenny Williams, attended to show their support for Williams. Dickie Baddour, the former UNC athletic director who twice attempted and succeeded in getting Williams to UNC, was also in attendance.
"It has been a thrill," Williams says. "It's been unbelievable. It's coaching, and that's all I've ever wanted to do."
"I never had any day where I didn't give my absolute best. Not one single day. I cared deeply for my school. I cared deeply for every player. I'm really proud of what we accomplished."
The 2019-20 Tar Heels finished 14-19, Williams' worst year as a coach. The team lost at home to Clemson for the first time in program history was swept by Duke and would have gone without a bid for the first time since 2010 if the NCAA Tournament had not been canceled due to the pandemic.
Williams spoke for 27 minutes, answered several questions, then stood to a round of applause in the Smith Center.
Roy Williams' career highlights
Coached basketball for 48 years, including 33 years as a college head coach (18 at UNC, 15 at Kansas), 10 years as an assistant coach at UNC, and five years as the head coach at Owen High School in Black Mountain, N.C.
With 903 victories, he ranks third all-time among Division I head coaches.
900 victories in fewer games (1,161) and seasons (33) than any other NCAA coach.
In 33 seasons, he has 903 wins, which is 100 more than any other coach in NCAA history (803 by Mike Krzyzewski, 802 by Dean Smith)
Coach with the second-most wins at UNC and the third-most at Kansas.
First coach in history to win 400 games at two separate campuses.
The sixth-highest winning percentage in NCAA history (.774)