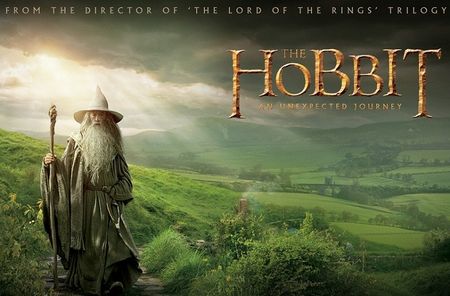 The premiere of the first film in the "Hobbit" series took place in Wellington, New Zealand.
Tens of thousands of people packed New Zealand's capital city, clambering on roofs and hanging onto lamp posts on Wednesday to get a glimpse of the stars at the red carpet world premiere of the film "The Hobbit: an Unexpected Journey". An estimated 100,000 fans showed up, including some who sported elf ears and wore the distinctive large and hairy hobbit feet. Some had arrived the night before to make sure they had an area from which to watch the action.
Most of the film's stars attended the premiere, including British actor Martin Freeman, who plays the Hobbit Bilbo Baggins, Andy Serkis, Hugo Weaving, Cate Blanchett and Elijah Wood. Ian McKellen, who plays the wizard Gandalf, was absent.
"The Hobbit" films are set in Middle-earth 60 years before "The Lord of the Rings," which Peter Jackson and his film-making team brought to the big screen in the fantastic blockbuster trilogy that culminated with the Oscar-winning "The Lord of the Rings: The Return of the King."
While the first "Hobbit" movie will come to the US on Dec. 14, the second film in the series, "The Hobbit: The Desolation of Smaug," is set to arrive in 2013. The third and final film, "The Hobbit: There and Back Again," will be released in 2014.