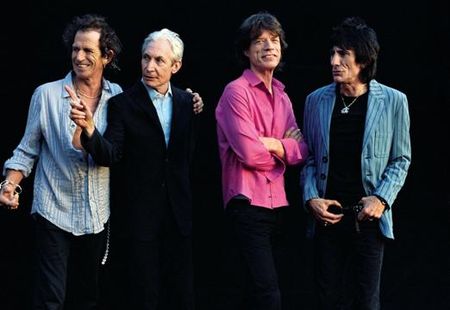 The Rolling Stones are back on stage in London tonight at the opening concert of their 50th ­anniversary tour.
British rock band the Rolling Stones will be reuniting for the first time in five years to celebrate their 50th anniversary. The lead singer Mick Jagger, guitarists Keith Richards, Ronnie Wood and drummer Charlie Watts will perform five concerts — two at the O2 Arena in London on November 25 and 29 and three in the United States next month. They will be performing at the Barclays Centre in New York on December 8 and Newark Prudential Centre in New Jersey on December 13 and 15.
The band have announced that Mary J Blige and Jeff Beck will join them at their gig at the O2 Arena tonight. Earlier this week it was confirmed that former band members Bill Wyman and Mick Taylor will join the Stones onstage at their London shows. The pair will play with the band for the first time in over 20 years for the concerts.
A sell-out crowd of some 20,000 people is expected, in spite of widespread complaints from fans at ticket prices that ranged from £95 to up to £950 for a VIP seat.
The Rolling Stones, who play their first gig in 1962, have marked their 50th anniversary also with a documentary film, Crossfire Hurricane, and a new greatest hits album, GRRR!