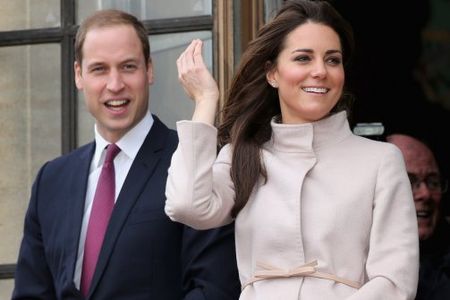 A year-and-a-half after their wedding, Prince William of Wales and his wife, Kate Middleton are pregnant with their first child.
"Their Royal Highnesses The Duke and Duchess of Cambridge are very pleased to announce that The Duchess of Cambridge is expecting a baby," a palace statement read. "The Queen, The Duke of Edinburgh, The Prince of Wales, The Duchess of Cornwall and Prince Harry and members of both families are delighted with the news."
The palace did announce that Kate Middleton was "in the very early stages" of her pregnancy, however, and today was admitted to King Edward VII Hospital in London due to suffering hyperemesis gravidarum—in other words, acute morning sickness. She's expected to remain in the hospital for just a few days and will rest at home after. No details have been released yet about just how far along the Duchess is pregnant.
So this, the most eagerly awaited royal baby since William was born in 1982, will follow grandfather Prince Charles (first in line) and father William (second in line), to succeed great-grandmother Queen Elizabeth II, 86.
Royal babies have typically been born within one year of marriage. Princess Diana gave birth to William just 11 months after her wedding and the queen gave birth to Prince Charles six days before her first wedding anniversary.