Notre Dame Cathedral will replace its old bells with new ones for its 850th anniversary next year.
The four bells that have been ringing out from Notre Dame Cathedral in Paris for 156 years are to be consigned to the scrap heap. The bells named Angélique-Françoise, Antoinette-Charlotte, Hyacinthe-Jeanne and Denise-David are said to have been making a discordant noise for years.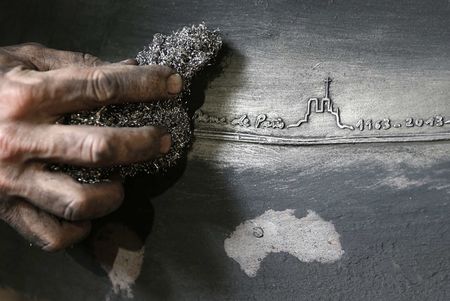 Made and hung in 1856 to replace those torn from the cathedral during the French Revolution and melted down to make cannon. The new bells will have the same weight and diameter and will be designed to recreate the centuries old sound. The bells will be named after eight important figures in French history with the design reflecting their namesakes.
Cathedral's great south tower bell, the 13-tonne Emmanuel installed in 1685 and widely considered the most remarkable in Europe, will not be replaced.
French bell foundry Cornille Havard in Villedieu-les-Poeles in Normandy was chosen to design and cast eight replacement bronze bells for the north tower of Notre-Dame de Paris Cathedral, set to be finished in time to ring for the 850th anniversary of the cathedral next year.
The Cardinal will bless the new set of bells on February 2, 2013 and after a brief stint on display in the cathedral they will peel for the first time on March 23.