"Miss World 2013"  was finished in Bali with a win of Megan Young from Philippines.
One of the most prestigious beauty contest "Miss World 2013" was finished in the Indonesian island of Bali. Megan Young from Philippines became the winner of competition, which was held this year with the participation of girls from 130 countries and was broadcasted in 180 countries. She was born in the United States and in the age of ten moved to the Philippines. She is interested in digital film-making and dreams of becoming a film director. According to tradition, the winner of last year's competition Wen Xia Yu from China handed the crown to "Miss World 2013.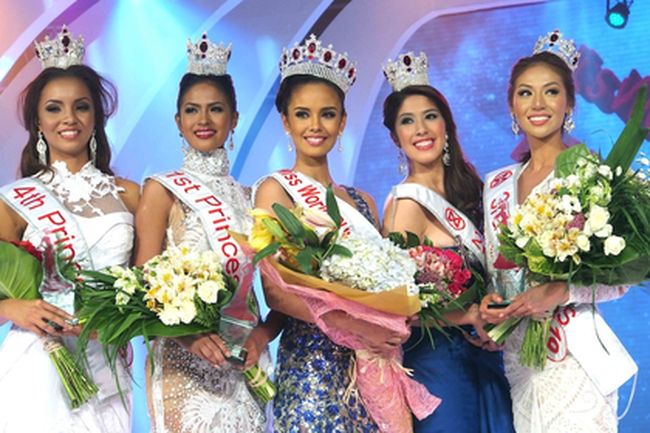 Second and third places took respectively participants from France Marine Lorphelin and Naa Okailey Shooter from Ghana. The top ten most beautiful women of the planet also included representatives of Brazil, Spain, Jamaica, Indonesia, England, Nepal and Australia. In addition, the Audience Award won Miss Gibraltar.
In 2013, for the first time the competition was held without the traditional exit the participants in a bikini. This decision was taken because of the mass protests of the radical part of the local Muslims. Indonesia is the largest Muslim country in the world. The Islamic Council of the country demanded the total ban of the contest in the state, saying that it promotes materialism and consumer attitudes towards women. Government of Indonesia has suffered all the stages of the contest, from the capital of Jakarta on the island of Bali. The contest was guarded by heavily armed police.