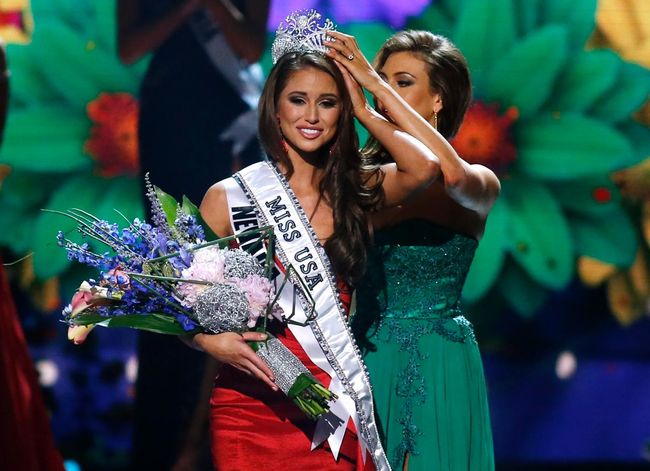 Miss Nevada, Nia Sanchez, beat out 50 contestants competed for the Miss USA 2014 title at Baton Rouge Sunday night.
The 63rd annual Miss USA pageant was moved from its usual base in Las Vegas to the Louisiana capital. An hour after she was announced as the winner Miss Nevada stood by herself on a small stage in the Baton Rouge River Center facing a crowd of journalists and photographers. The 24-year-old is gorgeous, wearing a scarlet gown, a sash and a glittering crown. She told she hopes to continue modeling while she is young and can enjoy it, but she also wants to focus on family life in the future.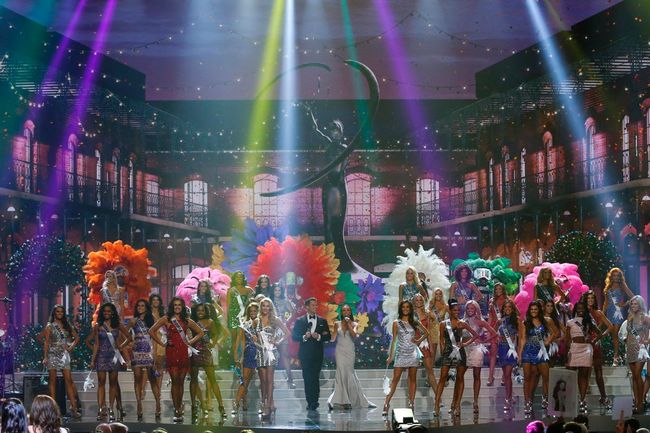 Sanchez also told reporters she took up taekwondo at age 8 to learn self-defense and build her confidence and lived for a time in a women's shelter with her mother. Nia had advocated women's self-defense courses as a way to battle the problem of campus rape. She holds a fourth degree back belt in taekwondo.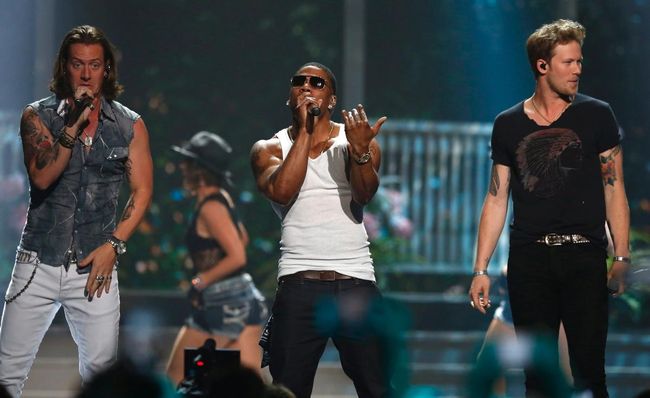 First runner-up of the big-time beauty contest was Miss North Dakota Audra Mari. Miss USA 2014 will go on to represent the USA at the Miss Universe competition later this year. The contest also included musical acts by the country music duo Florida Georgia Line, rapper Nelly and Latin pop band Camila.