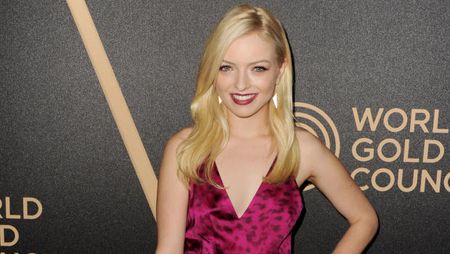 Clint Eastwood's daughter Francesca Eastwood has been unveiled as Miss Golden Globe 2013.
The actress, model, and reality star will assist presenters in handing out the awards, something she's wanted to do since she was a child. The 19-year-old daughter of Hollywood icon Clint Eastwood and actress Frances Fisher will help hand out awards during the Golden Globes ceremony in January.
She has appeared in her first film when she was 2, and has been around Hollywood her entire life – attending her first Golden Globe show when she was only 8. The young actress has starred in some movies, such as "True Crime" and "The Stars Fell on Henrietta". In addition, she is still filming a thriller movie entitled "Final Girl", which will be released in 2013. Francesca Eastwood has starred with her stepmother, Dina Eastwood, her half-sister, Morgan Eastwood, and the South African boy band Overtone in the E! reality series "Mrs. Eastwood and Company."
The honor of being Miss Golden Globe is bestowed by members of the Hollywood Foreign Press Association, which normally chooses a child of a celebrity. Tina Fey and Amy Poehler are hosting the show Jan. 13. The 70th Golden Globe Awards will be broadcast live from the Beverly Hilton on NBC on Sunday, Jan. 13.