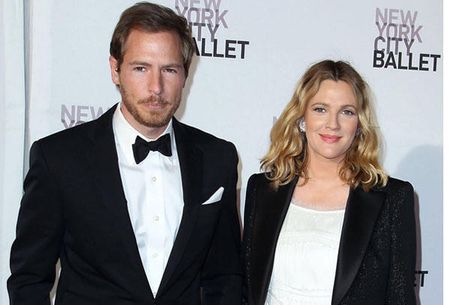 Drew Barrymore and Will Kopelman have welcomed a daughter.
The "Charlie's Angels" actress and her husband Will Kopelman, an actor and art dealer, named the baby Olive Barrymore Kopelman. The birth of Olive marks the first time Drew Barrymore has acknowledged her pregnancy – although she's hinted at it many times. Thay were married in a Jewish ceremony at their estate in Montecito, Southern California in June and it's the first child for them.
A statement from Chris Miller at Barrymore's production company, Flower Films, said the baby was born "happy, healthy and welcomed by the whole family. Thank you for respecting our privacy during this most special time in our lives." The statement didn't provide specifics on the birth. There haven't been any official pictures of Olive yet, and considering Drew Barrymore is pretty private it's likely there won't be any for a while. Barrymore is 37. This is her third marriage (she was previously wed to Jeremy Thomas (1994–1994) and Tom Green (2001–2002) and first child.