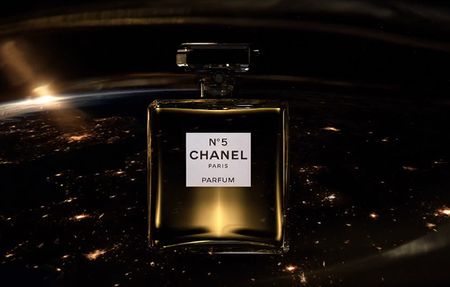 Iconic Chanel No. 5 could be banned after EU scientists decided some of the ingredients may cause allergies.
The 90-year-old perfume Chanel No. 5 is one of many fragrances that could be seriously affected by a proposed European Union allergen ban. Other perfumes at risk for reformulation include Miss Dior, Guerlain's Shalimar and Angel by Thierry Mugler.
An EU advisory committee compiled a list of 100 allergens found in scents that put EU citizens at risk. The Chanel No. 5 scent contains traces of a tree moss which features on a new list of ingredients thought to be unsafe.
The committee have proposed a reduction in the use of 12 specific substances to just 0.01 per cent. These include citral, found in lemon and tangerine oils; coumarin, found in tonka beans; and eugenol, a component of rose oil.
As a result, they are calling for new measures to protect citizens from the potentially harmful substances. For the regulations the affected fragrances would be forced to create new formulas in spite of an extremely limited selection of natural ingredients.
Companies say the scents of leading brands would never smell the same and the perfume-creators will use a much smaller palette of ingredients in the future.
Trade associations such as the IFRA and Cosmetics Europe, whose members are perfume and cosmetics companies including LVMH, owns Dior and Guerlain, are aiming at submitting a joint industry proposal to the Commission by the end of 2012.