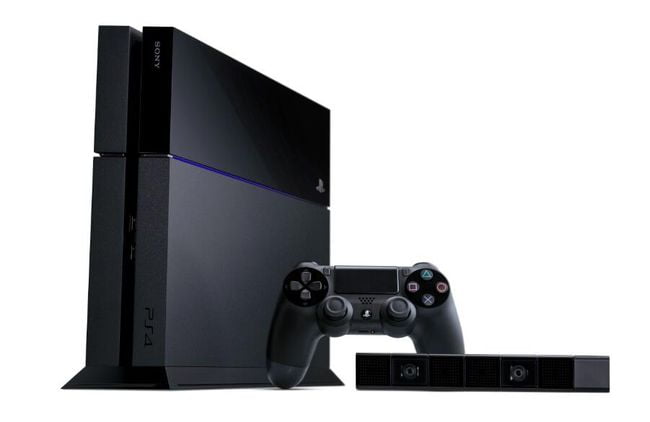 The PlayStation 4 has arrived with its immersive new gaming worlds.
Compact and well-designed box of PlayStation 4 is much more powerful than the previous version. It's focuses on gaming and only gaming. The box employs single-chip processor that combines an eight core x86-64 AMD "Jaguar" CPU with a 1.84 teraflop GPU based on AMD's Radeon technology. The console has quite a weak hard drive to 500 GB (it can be changed with own hands, and quite easy) and 8 GB of super-fast GDDR5 RAM. According to Sony, PlayStation 4 has enough performance for gaming for the next ten years. There are two USB ports on the front and HDMI, Ethernet, a digital optical audio out and a proprietary auxiliary connection for the PlayStation Camera in the rear. The DualShock 4 controller is the best controller Sony has ever produced and feels very comfortable in the hand. Sony said that it is developing Cloud technology, allowing owners to play their old games from previous PlayStation models via the internet.
The PS4 is launching in North America on 15 November and in Europe and Australia on 29 November. It will cost $399 in the US, €399 in Europe, £349 in the UK and $549 in Australia. The price include the machine, a controller, a mono headset and an HDMI cable.