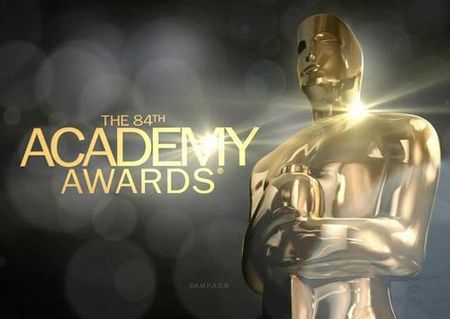 2012 Oscar Academy Awards winners list revealed tonight.
The 84th Academy Awards ceremony has ended with The Artist walking away the biggest winner. The film won Best Picture, Best Actor(Jean Dujardin), Best Costume Design, Best Music and Best Director(Michel Hazanavicius). Merly Streep won best actress for her spot-on portrayal of former British Prime Minister Maragaret Thatcher in The Iron Lady. Martin Scorsese's Hugo also walked away with five statues.
Here is the list of the 84th Academy Awards winners:
Best picture: The Artist.
Actor: Jean Dujardin, The Artist.
Actress: Meryl Streep, The Iron Lady.
Supporting Actor: Christopher Plummer, Beginners.
Supporting Actress: Octavia Spencer, The Help.
Animated Feature: Rango
Art Direction: Hugo.
Cinematography: Hugo.
Costume Design: The Artist.
Direction: Michel Hazanavicius, The Artist.
Documentary: Undefeated.
Film Editing: The Girl with the Dragon Tattoo.
Foreign Language: A Separation, Iran.
Make Up: The Iron Lady.
Music, original score: The Artist.
Music, original song: Man or Muppet from The Muppets.
Screenplay, adapted: The Descendants.
Screenplay, original: Midnight in Paris.
Short, animated: The Fantastic Flying Books of Mr. Morris Lessmore.
Short, documentary: Saving Face.
Short, live action: The Shore.
Sound Editing: Hugo.
Sound Mixing: Hugo.
Visual Effects: Hugo.