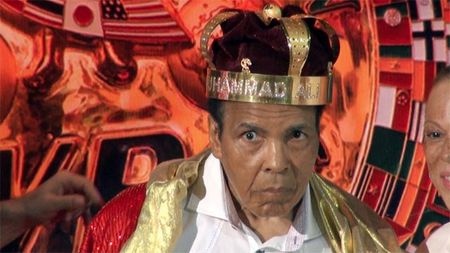 Muhammad Ali, former world heavyweight boxing champion, was crowned as "King of Boxing."
Former heavyweight boxing icon Muhammad Ali was honoured with the title of the "King of Boxing" during the 50th convention of the World Boxing Council in the Mexican city of Cancun on Monday. The Arena at the Grand Oasis Hotel held over one thousand delegates who were here for one reason more than any other- to witness the foregone coronation of "The Greatest." Formerly known as Cassius Clay, he became one of his eras most recognisable faces.
Flanked by wife Lonnie, WBC president Jose Sulaiman, WBC champions Vitali Klitschko, Sergio Martinez, Saul "El Canelo" Alvarez and "El Gran Campeon Mexicano" Julio Cesar Chavez, Ali watched intently as a video of his career hilights ran on three large screens. The former-three time heavyweight world champion boxed professionally from 1960 to 1981 and amassed a record of 56 wins and five losses.
Muhammad Ali, who was accompanied by his wife Lonnie and who wore dark glasses, was led to a red velvet throne. The coronation became complete as current WBC heavyweight king Vitali Klitschko placed the crown upon Ali's head, to the delight of the audience.
The World Boxing meeting began on Monday and will end on 8 December.