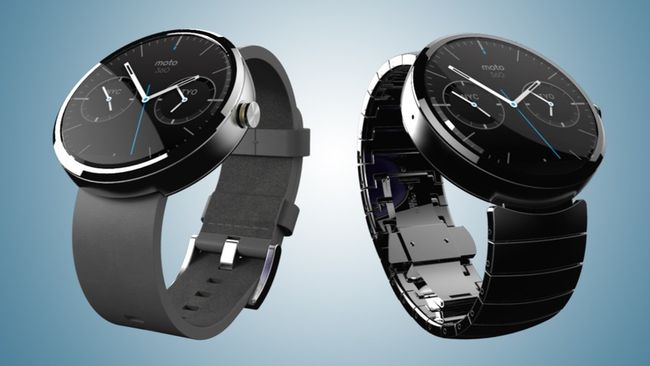 The search giant Google has introduced Android Wear, a special version of Android, designed primarily for smartwatches.
Besides the traditional functions, such as displaying the time and date, smart watches based on Android Wear displays weather forecast, schedules meetings, and shows various alerts from the applications on the color touch screen. In addition, the key features of OS is ability to track the physical activity and health of the user, as well as voice input. This function allows clock voice control, input search queries and reply to messages. The microphone based on Wear is always active, and for activation of the voice input will be enough to pronounce "Ok Google".
Currently Android Wear is under development, and now Google offers developers to learn the capabilities of the new system by joining to the pretesting program. Apparently, by the time of Google I/O conference for the developers, which is held annually in the end of June, the company wants to present a customized application for this OS.
Developers can create fitness applications for Android Wear, which will help the users to trace their speed, distance, burned calories, etc. The other API (application programming interfaces) will allow to control various consumer electronic devices, such as TV, audio etc.
Now for developers is available a preliminary test kit API. Test applications are offered on the PC emulator, which is part of the Android Wear Developer Preview toolkit. Google plans to release the final version of the SDK within a few months, then stops Developer Preview supporting.
LG and Motorola are the first companies, that announce the development of smartwatches based on Android Wear. Motorola shows a stylish device in a classic round watch. Smart watch Motorola is called Moto 360 and made ​​of premium materials. Device looks like the analog clock, but has the touch screen and a set of technologies with capablity of displaying notices and calls, display the contents of messages, publications in social networks, to remind you of upcoming events and much more.
The company intends to begin smartwatches sales in the global market in the summer of 2014. For buyers it will be available with different configuration, including different colored straps. Smartwatches LG G Watch is created in conjunction with Google and will be compatible with a variety of smartphones and tablets based on Android.