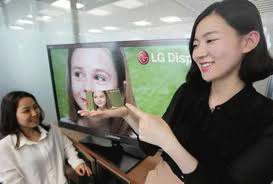 The LCD panel is based on AH-IPS (Advanced High Performance In-Plane Switching) technology,
where it will feature 440ppi and 1920 x 1080 resolution, coupled with a 16:9 widescreen aspect ratio.
The latter resolution has become a standard on current high-end smartphones
like the HTC One X, Samsung's Galaxy S III and the LG Optimus 4X HD.
The new HD LCD panel is expected to be released during the second half of this year,
and will be on exhibit for the first time at SID 2012 Display Week in Boston starting June 4.