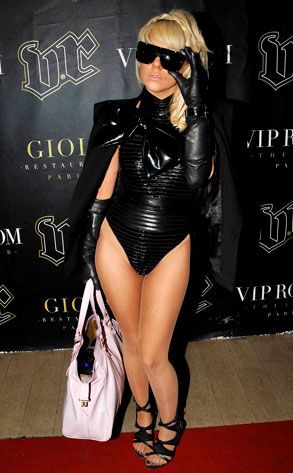 Lady Gaga Tops Celebrity 100 List
Magazine the Forbes published it's annual list of most influential celebrities. In the top 100 included music stars, film, television, fashion and sports. At year-end ranking was headed by 25-year-old pop singer Lady Gaga, reached the top line of the Forbes list for the first time in his career. In 2010 Lady Gaga in fourth place.
As the magazine notes, the experts gave the singer the first place in the top of sheet, not only because over the past 12 months she could earn $ 90 million, but has become a "Queen"of social networks. On Twitter Lady Gaga read by 10 million people, and its Facebook page signed by 32 million fans of her work.
In second place ranking American TV-presenter Oprah Winfrey, she tops the list in 2010. On the third line was a young Canadian singer Justin Bieber. Earlier 17-year-old singer has never been included in Forbes, but his success and popularity allowed him to make his debut on such a high position.