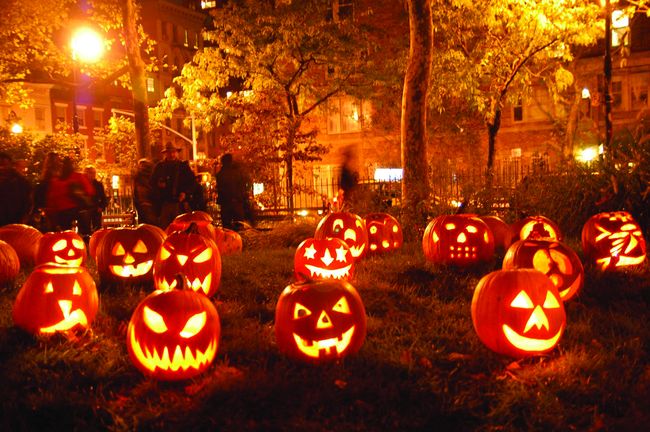 Number of Countries celebrated Halloween on 31 October.
Happy Halloween, everyone! Halloween activities include trick-or-treating, attending costume parties, decorating, carving pumpkins into jack-o'-lanterns, lighting bonfires, apple bobbing, visiting haunted attractions, playing pranks, telling scary stories, and watching horror films. This yearly celebration observed in a number of countries on 31 October, the eve of the Western Christian feast of All Hallows' Day. The celebration's costumes are traditionally modeled after supernatural figures such as vampires, monsters, ghosts, skeletons, witches, and devils. Masks and costumes were worn in an attempt to mimic the evil spirits or appease them. Children proceed from house to house in costumes, asking for treats such as confectionery with the question, "Trick or treat?" In the United States the costume selection extended to include popular characters from fiction, celebrities etc.
The traditions and importance of Halloween vary greatly among countries. The White House also was transformed  with ghosts, giant black spiders, webs and pumpkins. President Barack Obama and first lady Michelle Obama, dressed in orange and black, emerged in the evening to greet the zombies, wizards, superheroes and handed out gifts to children.  More than 5,000 schoolchildren and kids of military families took part in this year's event in the White House.