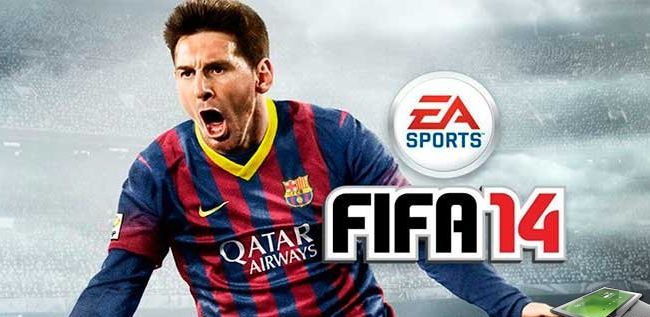 Feel the true joy of scoring goals in FIFA 14.
FIFA 14 was released on 24 September 2013 in North America and on 27 September in Europe for the PC, PlayStation 2, PlayStation 3, Wii, Xbox 360  consoles, as freeware for iOS and Android. The playgame for PlayStation 4, Xbox One, Nintendo 3DS and PlayStation Vita will be later on November.
The game faithfully reproduces the beauty and power of the football. The famous gameplay got better with innovations that encourage creative play in midfield and allow you to set the pace. Create sharpest moments and feel the delight when the ball flies into the opponent's net. The new system  of pure shot and the real physics of the ball make every hit incredibly realistic and give sincere pleasure of goals scored. FIFA 14 holds the online service of EA SPORTS Football Club,  through which players stay connected with the real world of the football and with each other. FIFA 14 Football is a social network that allows players to communicate, compete and share their experiences with millions of adherents all over the world. Create your own team of 40 legendary players, including Pele. Compete with the stars of the present day. Legends will be included in Gold Packs, and will also be available at auction since the start of XBOX One sales .
According to GFK Chart-Track information portal playgame FIFA 14 has taken the leading position of the British gaming charts, pushing Grand Theft Auto V in second place.