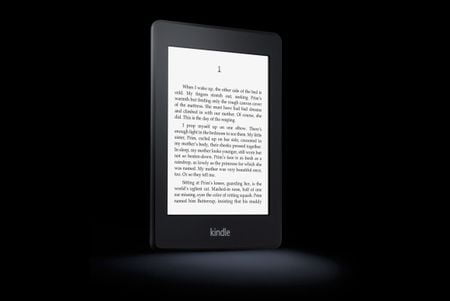 Amazon's Kindle Paperwhite is a significant upgrade to Amazon's flagship Kindle e-reader.
Tablets and e-readers are popular gifts for the holiday season, but with so many new releases in 2012 it can be hard to know what to choose. Kindle Paperwhite could be a great gift for avid readers and travelers. It's keen pricing, massive book library and compact, lightweight body made it the obvious choice for most readers.
The device is featured with frontlit E Ink 6-inch display with a resolution of 212 pixels per inch, capacitive touch screen, 3-8 weeks of battery life, optional 3G connectivity, 2GB of internal storage, of which 1.25GB is available for books. Everything is synced with your Amazon account and works with the Kindle Store.
The Paperwhite is also the first "traditional" Kindle to come with its own light; on previous models, you had to clip on a separate reading light or use a case with a light built into it if you wanted to read in the dark.
Other handy upgrades from the standard Kindle include a touch screen for easier navigation, "real" page numbers that relate back to the print edition, complete control over fonts and type sizes and a "time to read" feature that estimates the time it'll take you to finish the chapter or book based on your current reading speed.
While a standard Kindle is now £69 the Paperwhite version costs £109.