Kathy Ireland
Kathy Ireland tops the list of the richest models in the world with $350 million. She has appeared in a number of television and movie roles – "National Lampoon: Loaded Weapon 1," "The Player," "Alien from L.A.," "Touched by an Angel," "The Incredible Hulk," "Melrose Place," and "Boy Meets World." Ireland has published several fitness videos that led to her design of athletic apparel and was an entree into her brand licensing of fitness equipment as well. She has been on the cover of the Vogue, Cosmopolitan, Sports Illustrated and has appeared in campaigns for consumer products, including Bulova, Fruit of the Loom, Caress Soap, Budweiser, Cheerios, Baked Lays Potato Chips and a plethora of other projects. Kathy designs wedding dresses and jewelry and wrote six books.
Gisele Bündchen
Gisele Bündchen, or Mrs. Tom Brady, has $250 million. She has appeared in "The Devil Wears Prada" and was the lead bank robber in "Taxi." The Brazilian fashion model has been on the cover of the of many top fashion magazines including W, Harper's Bazaar, ELLE, Allure, Vogue etc. Gisele was named the Greenest Celebrity in 2011, is a Goodwill Ambassador for the United Nations Environment Programme, and started grant organization, The Luz Foundation in 2007.
Cindy Crawford
American model with her $100 million is known for her trademark mole just above her lip. She has adorned hundreds of magazine covers throughout her career such as Vogue, iconic Vanity fair cover, W, Maxim. She's also appeared nude in Playboy. Crawford also appeared in many fashion campaigns during her career, including those for Gianni Versace, Escada, Revlon, and Ink. She has also worked for Omega, Maybelline, and Clairol. She has home good lines with both Raymour & Flanigan and J.C. Penney including the "Cindy Crawford Home Collection."
Tyra Banks
The model and media personality, $90 million, became famous appearing on the cover of the Sports Illustrated Swimsuit Issue, Elle, Details, Shape, People, Ebony, Harper's Bazaar, and in "Halloween Resurrection," "Coyote Ugly" films. She has been youth correspondent for "The Oprah Winfrey Show." She has featured in advertising campaigns for Dolce & Gabbana, Yves Saint Laurent, Ralph Lauren, Nike and walked the runways for Chanel, Valentino, Fendi and others. Became the host of "America's Next Top Model".
Christie Brinkley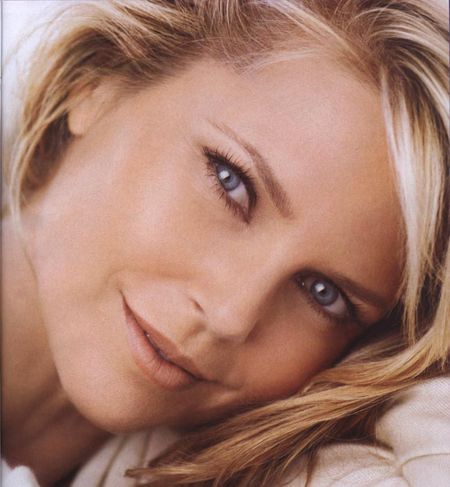 The model and actress, $80 million, hosted her own CNN show in the '90s. She had the longest running cosmetics contract of any model in history as the face of CoverGirl. Brinkley appeared on the covers of Sports Illustrated, Glamour, Harper's Bazaar, Rolling Stone, Playboy, Cosmo, New York Mag, Life. Christie released "Christie Brinkley's Outdoor Fitness and Beauty Book" in 1983.
Heidi Klum
The model, actress, television host, businesswoman, fashion designer, television producer, and occasional singer earned $70 million. She appeared in Victoria's Secret, H&M, McDonald's television commercials, Dannon's Light and Fit yogurt ads campaign and Glamour, GQ, Cosmo, Esquire, W, and Sports Illustrated magazine covers. She co-authored the book "Heidi Klum's Body of Knowledge." In 2010, she launched a line of women's active wear with New Balance.
Kate Moss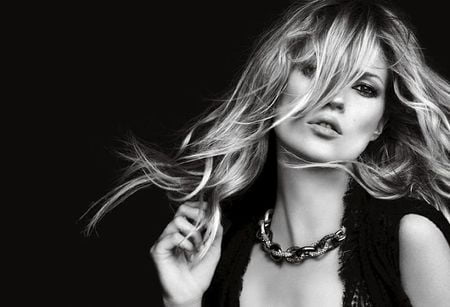 Party girl Kate Moss has $50 million. She appeared in Versace, Prada, L'Oréal, Missoni, Chanel, Donna Karan, Rimmel ads campaign. After 2005, Moss stepped back in the spotlight starring in Nikon commercials. Moss has her own trademarked font and has been on the covers of W, Allure, Harper's Bazaar, Vanity Fair, Vogue.
Naomi Campbell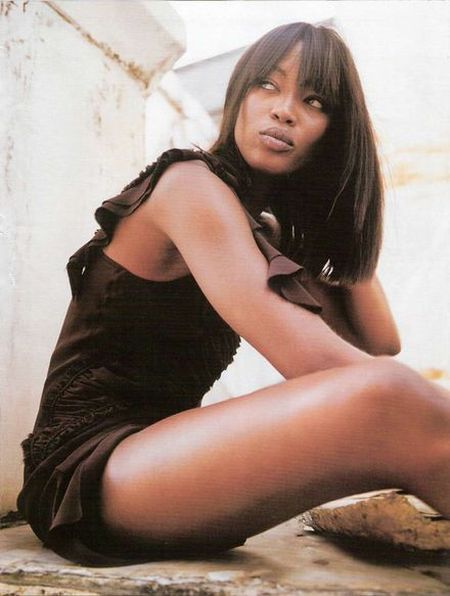 English model, $48 million, has been on Essence, Cosmo, Vogue, Harper's Bazaar, Playboy, W, and Interview magazine covers. Her biggest movies include "Cool as Ice" and "Ali G Indahouse," with television appearances on "The Cosby Show" and "The Fresh Prince of Bel-Air." Naomi founded charity We Love Brazil in 2005 to help fight poverty in the country. For her efforts, she was named ambassador of Rio de Janeiro two years later. In 2001, she published a book, "Naomi."
Elle Macpherson
Australian businesswoman, television host, model and actress, $45 million, modeled for Playboy, Finesse, and signed a contract with Revlon. She has been on Harper's Bazaar, Cosmo, and five SI swimsuit issues covers. Macpherson appeared in films such as "Batman & Robin," "The Mirror Has Two Faces," "Jane Eyre," "Sirens," "The Edge," five episodes of "Friends." She started her own company, Elle Macpherson Inc., launched Elle Macpherson Intimates, a lingerie collection, created a maternity bra line, and beauty products under nickname, "The Body."
Claudia Schiffer
German model and Creative Director of her clothing label, $40 million, modeling for Chanel, Victoria's Secret, and Dolce & Gabbana. Schiffer signed contracts with L'Oréal and Salvatore Ferragamo. She appeared in "Richie Rich," "Zoolander," "Love Actually" films and on the covers of Cosmo, Vogue, and Vanity Fair. Schiffer launched a cashmere collection in March 2011 acting as the creative director of the brand. She also appeared in Guess? and Pepsi commercials and Bon Jovi's "Say It Isn't So" music video.