Watch The Counselor Movie Trailer Online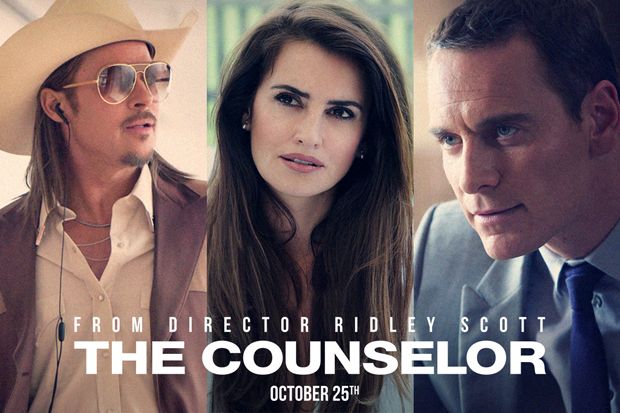 "The Counselor" movie, directed by Ridley Scott and written by Pulitzer Prize winning author Cormac McCarthy, will be released on October 25, 2013.
A successful and respected lawyer (Michael Fassbender) was almost on top of success and coming close to his own wedding with his beautiful and naive fiancee Laura (Penelope Cruz). Of curiosity, and of course, to make some quick cash he agrees to the offer of his old friend Reiner (Javier Bardem), who close ties with the criminal underworld. An illegal business deal is to transport cocaine of $20 million worth from Mexico to the United States. He receives many warnings from philosophizing and shady middleman Westray (Brad Pitt) about the dangerous world that he is getting involved. But his warnings go unheeded. One day the illegal business came out of control…
The film is dedicated to the memory of the director's brother Tony Scott, who committed suicide during production.
Release Date: October 25, 2013
Distributed by: 20th Century Fox
Director: Ridley Scott
Screenwriter: Cormac McCarthy
Starring: Michael Fassbender, Penelope Cruz, Cameron Diaz, Javier Bardem, Brad Pitt, Rosie Perez, Dean Norris, Natalie Dormer, Edgar Ramirez, Bruno Ganz, Ruben Blades, John Leguizamo, Goran Visnjic, Emma Rigby
Genre: Crime, Drama, Thriller
 The Counselor Official Trailer