Here we introduce own ranking of the most popular islands in the world for visiting, taking into consideration the millions of travelers reviews.
Bora Bora, Society Islands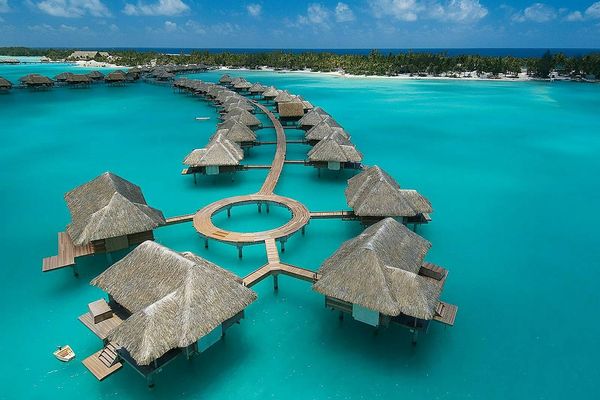 Bora Bora is a major international tourist destination, famous for the beauty of its lagoon and its aqua-centric luxury resorts. The best known resorts are the Four Seasons and Intercontinental Thalasso. Snorkeling and scuba diving in and around the lagoon of the island are popular activities. There are a few dive operators on the island offering manta ray dives and also shark-feeding dives.
Aitutaki, Southern Cook Islands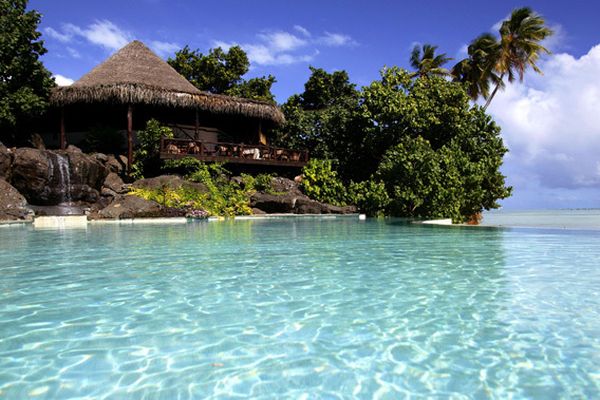 Aitutaki is famous for its turquoise central lagoon, uninhabited islands, palm-fringed beaches and vacational beach bungalows facing an amazing blue lagoon. Excellent swimming and snorkeling to see the beautiful corals and colorful coral fish.
Marco Island, Florida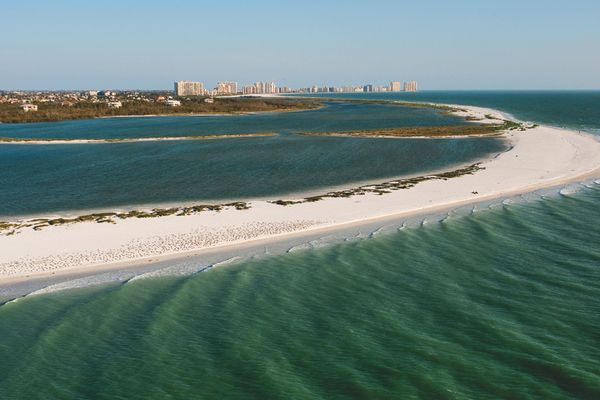 Originally named San Marco Island is located in the Gulf of Mexico off the coast of Southwest Florida. The island offers luxury resorts, beautiful beaches and unspoiled parks. It is known for its narrated boat trips, shelling excursions, canoe trips, half-mile boardwalk where visitors can observe wildlife in its natural habitat.
Ambergris Caye, Belize Cayes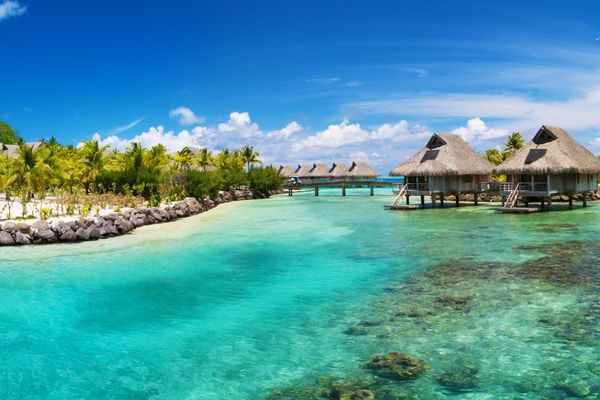 The largest island of Belize is located northeast of the country in the Caribbean Sea. The amazing coral reef system of the island is the second largest in the world that is full of delightful variety of plant and animal life.
Nosy Be, Antsiranana Province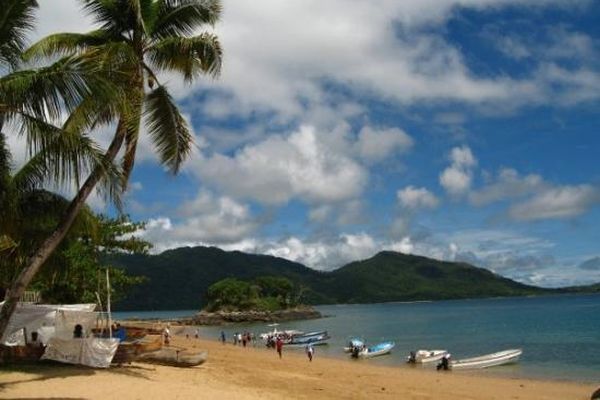 Nosy Be is Madagascar's largest and busiest tourist resort that provide the perfect setting for a vacation of peaceful relaxation. The natural environments are the main reason why so many people travel to Madagascar for exploring the abundance of flora, fauna, breathaking scenery and fascinating history of Antsiranana Province.
Providenciales, Turks and Caicos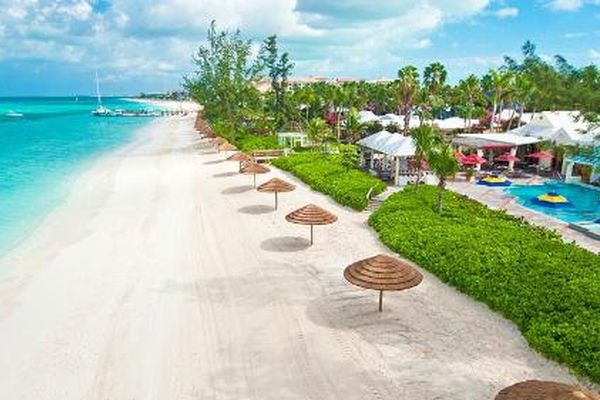 Providenciales is one of hottest vacation destinations. The main hotel, resort, and tourist centre is Grace Bay, with a smaller area located in Turtle Cove. Most types of water sports and activities can be found here, including diving, snorkelling, kiteboarding and surfing.
Naxos, Cyclades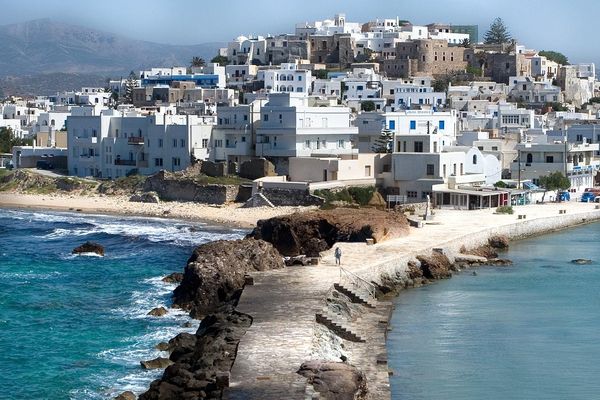 Naxos is a popular tourist destination, with several ruins. It is the biggest and the greenest island in Cyclades with impressively high mountains, fertile valleys, lush green gorges, stunning seascapes and traditional villages.
Lewis and Harris, Outer Hebrides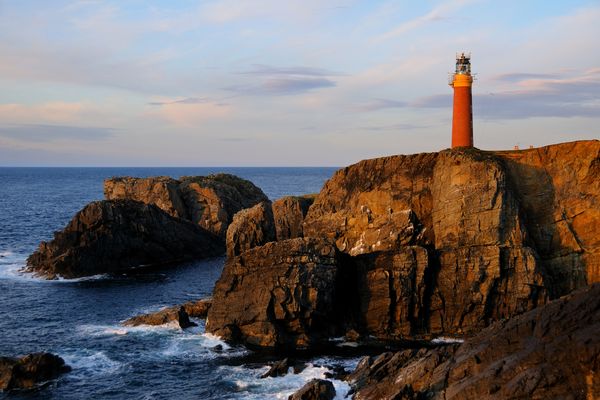 Located from north to south off the north-western coast of Scotland the northern part of the Outer Hebrides comprises Lewis and Harris and they are not separate islands. Visitors can enjoy the paradise of powder white beaches and Atlantic waves, dark moorland and rugged mountains, amazing wildlife and a rich and vibrant culture.
Ko Tao, Surat Thani Province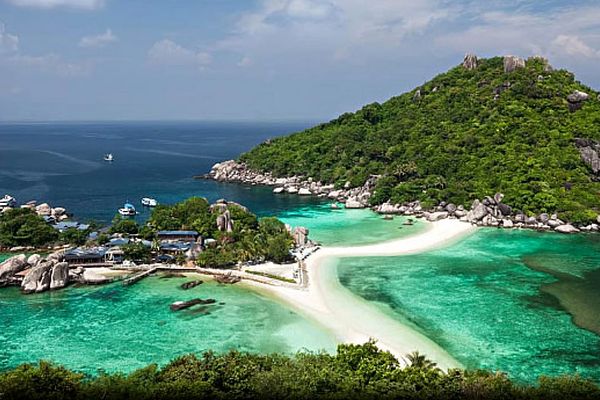 Koh Tao, the small island in the Gulf of Thailand, is well known for scuba diving and snorkeling, as well as hiking, rock climbing and bouldering. Sea life includes rays, turtles, puffer fish and sharks, with colorful coral reefs and shipwrecks.
Easter Island, Chile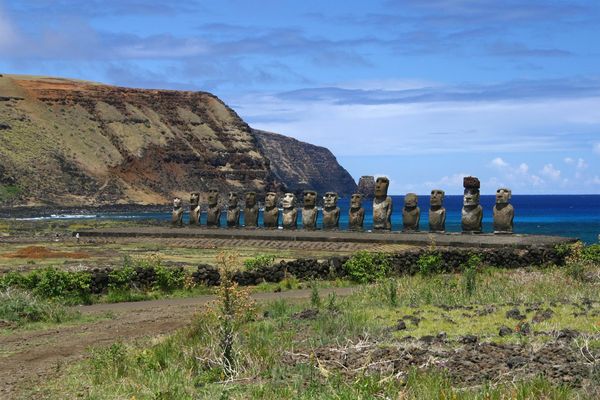 Easter Island with its enigmatic statues carved over 500 years ago is a part of the Chilean territory. Polynesian island in the southeastern Pacific Ocean is home to some excellent diving, surfing, and enticing beaches to relaxation. Cars, motorcycles, and mountain bikes are available for hire and all are good ways for visitors to explore the island's scattered archaeological sites.